Make and Take courses offered at Laredo ISD are proving to be quite popular with Moms and Dads.
The Life Skill Courses (Make and Take) teach parents manual skills that can be used to enrich their lives and earn an extra income. The courses teach parents "how to" arrange centerpieces, balloon arches, door wreaths, corsages, charcuterie boards, cheese plates, chocolate/tamarind apples, salads, balloon arches, t-shirt designing, cricut/paper flowers and more.
LISD Parent and Family Engagement Coordinator Pat Campos reminisces on the nine year growth of the program. She mentions the sparse parental involvement when the program started. "That lead me to question the reasoning behind the low statistics and develop a plan to change that. A parent came up to me and told me that it wasn't that they didn't want to be involved but rather there was no time between managing three jobs for a one income household."
The hardships hit with reality developed the idea of life skill courses. It all started with Cigarroa Middle School teaching parents how to make seasonal wreaths. Hector J. Garcia Early College High School taught parents how to create jewelry, and D. D. Hachar Elementary School taught parents how to arrange flowers. "It grew from there. Every school meets at least once a month and the classes are taught by staff and parent liaisons. The bond is only growing stronger. I'm proud of the hard work my staff and parents have put in working with us and the school and central office administration with events," Campos said.
The Laredo ISD Parent & Family Engagement Department envisions a public education system where students have opportunities and resources necessary to succeed in school and life. It seeks a workforce prepared for lifelong learning and active engagement in the civic life of our society.
Additionally, the department conducts monthly informative sessions for parents where important topics are discussed to bring awareness and teach parents strategies they can use, such as Substance Abuse Prevention, Attendance, Gang Prevention, 504, Special Education Services, English, Math, Reading, Family Unity, Domestic Violence, Online Registration, Dyslexia, Gifted and Talented Program, Safety and Security in LISD campuses, among others. These sessions are in collaboration with the district's departments and invited local guests.
Campos mentions the most rewarding part of these classes is the creative profit parents take home with them. "The parents in attendance are able to hone these skills and make a living out of it. They are able to take these creative designs, sell them and become more involved in their children's education."
The Laredo ISD Parent & Family Engagement is the bridge between home and school empowering families to become proactive in their children's educational journey. The department provides parents with information, training and assistance through parent/family education courses, activities and access to appropriate services. The courses in partnership with LISD departments involve part of the following: Guidance and Counseling "La Cicatriz," Nixon High School Cosmetology "El Peine," Child Nutrition Program "La Papa," Nursing and Health Department "Curitas de Amor."
The goal of the Parent and Family Engagement Program is to build capacity, build relationships with families and the community so they can become true partners in education. "Once parents learn any of these skills, they can always go back to their campus and practice what they learn and become more involved and have more confidence when it comes to helping our administration, teachers, and staff. The only requirement for this meeting is their will to learn a new skill," Christen Middle School Parent Liaison and Life Skills Instructor Briseida Herrera said.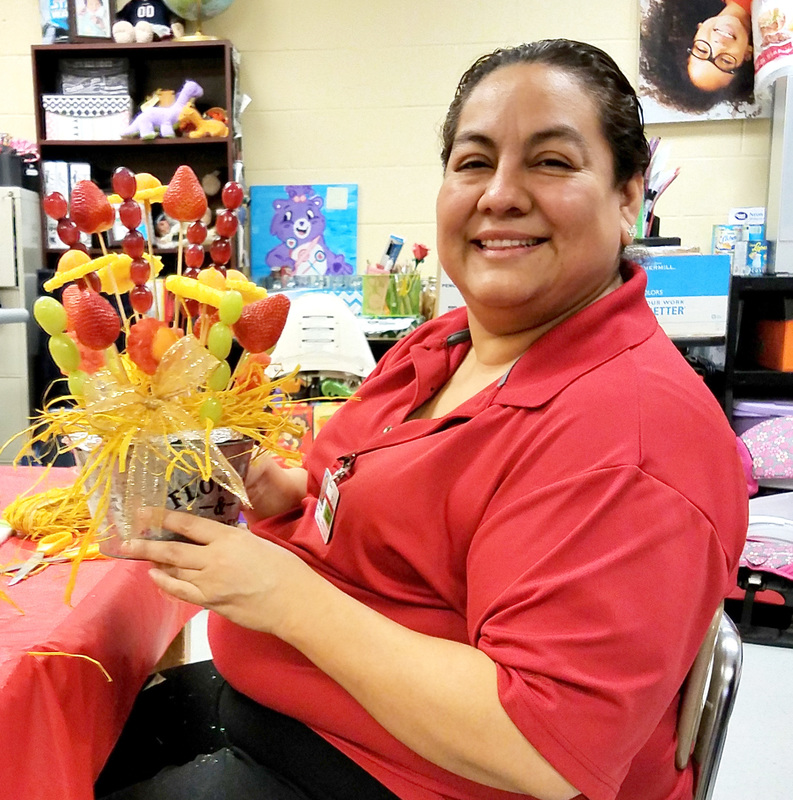 To strengthen the relationship between a household and the educational system, the department conducts other engaging special events, initiatives, and recognitions for families, volunteers, and staff throughout the year, such as Dining with Dad, Mariachis with Mom, Community Health Fairs, Reading Fiestas, Christmas Expos, and a beneficial adult English as a Second Language class where parents are taught the basic communication skills with the opportunity to graduate with their own certificate of accomplishment.
The success of this course has lead the department to educate other school districts on its partnerships with parents and school administration. Campos and her colleagues will be Out of District Special Presenters at this years Parent and Family Engagement Statewide Initiative Best Practices Expo in McAllen, Texas from February 28th through March 1st. The two-day event includes AC Cristales: The Academic and Social Lived Experiences of Latino DACA Students at Community College, Mike Hall: Strong Fathers-Strong Families, and Shanne Sowards: Squires of Portland.
The sessions and classes offered are open to any LISD parent willing to learn. The PFE Department invites all parents to become parent volunteers and help parents become integral partners with educators in the education of their children. The goal of the program is to create partnerships between the school, home, and community.
To become a parent volunteer, or learn more about the courses, meetings, or trainings, please contact the Parent and Family Engagement Coordinator Pat Campos at (956) 273-1273 or pcampos@laredoisd.org, or their campus parent liaison.