The Laredo Independent School District was established in 1882. LISD is a district sprawling more than 13 square miles. The Laredo Independent School District is made up of 33 educational institutions.

The district has a yearly average of 25,000 enrolled students and over 4,500 employees striving for academic excellence. At the Laredo ISD, learning is the key to a bright and successful future. By setting high standards, the district plays a crucial role in preparing students to meet the challenges and demands of today's high-tech and multicultural workplace.

Laredo ISD is home to eight United States Department of Education Blue Ribbon Schools and eight Educational Research Partnership (ERP) Honor Roll Schools. The Texas Education Agency rates Laredo ISD as a Recognized School District with a Post Secondary Readiness Distinction.
Our schools are safe and caring environments that motivate and prepare students to contribute and excel in life. They build on the strong and expanding foundation already established by families involved in their children's learning.
Our students are highly successful. They are critical thinkers and effective problem solvers who are confident, self-motivated, and actively involved in our local and global community.
Our community actively supports the learning process. It provides full access to human, technological, and fiscal resources. This partnership demonstrates total confidence in our school system and holds it to the highest educational standards.
The district is accredited by the Texas Education Agency .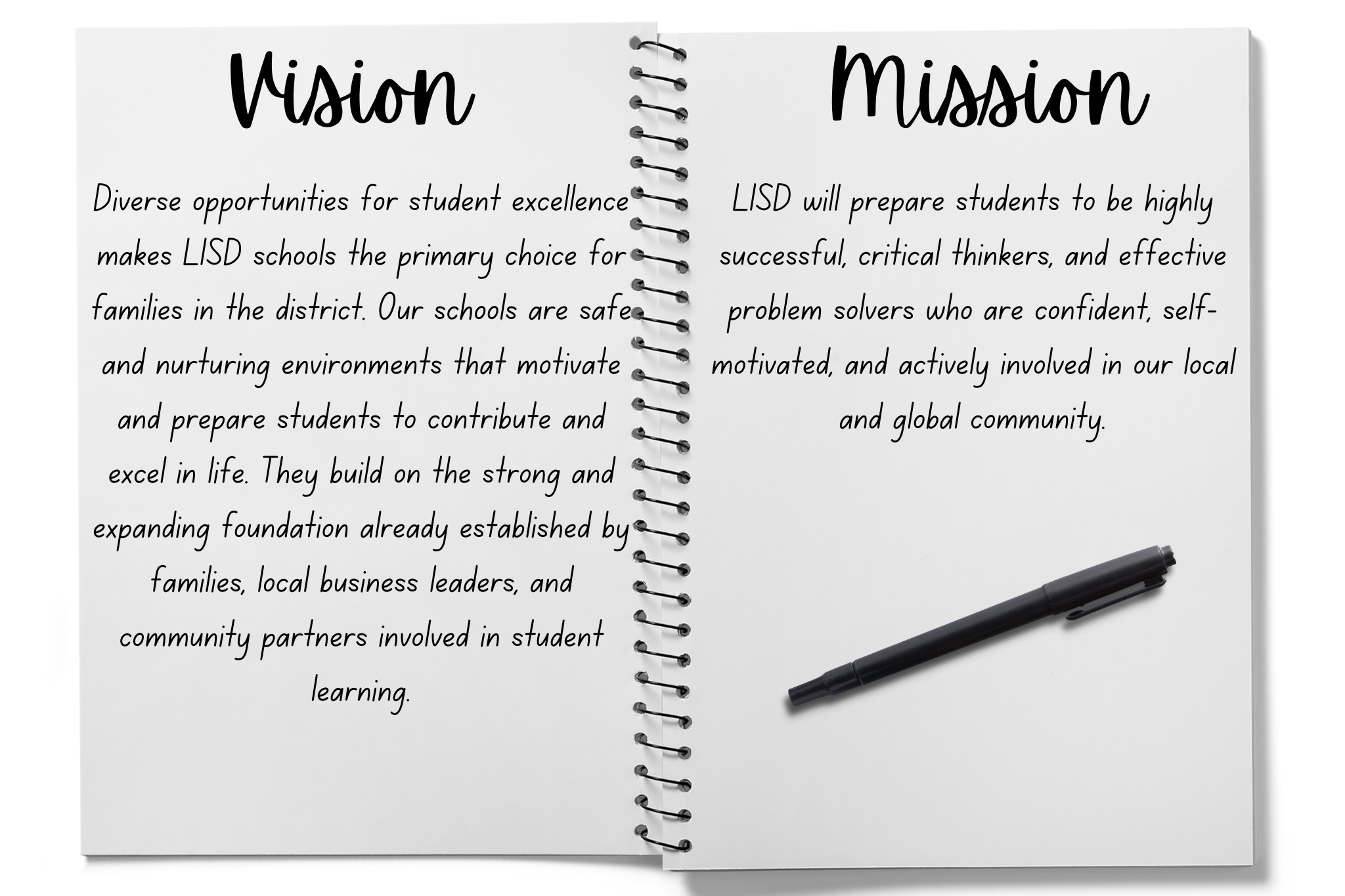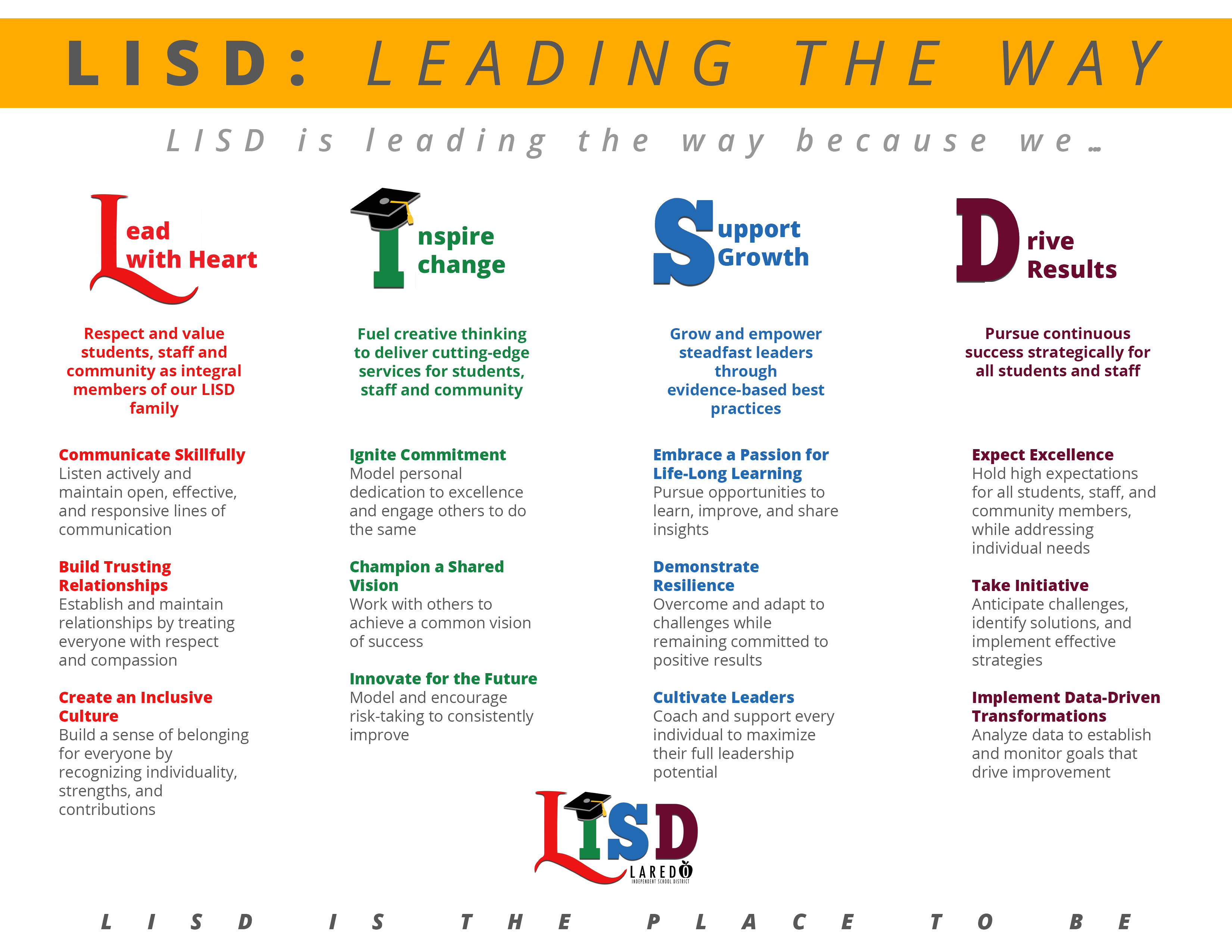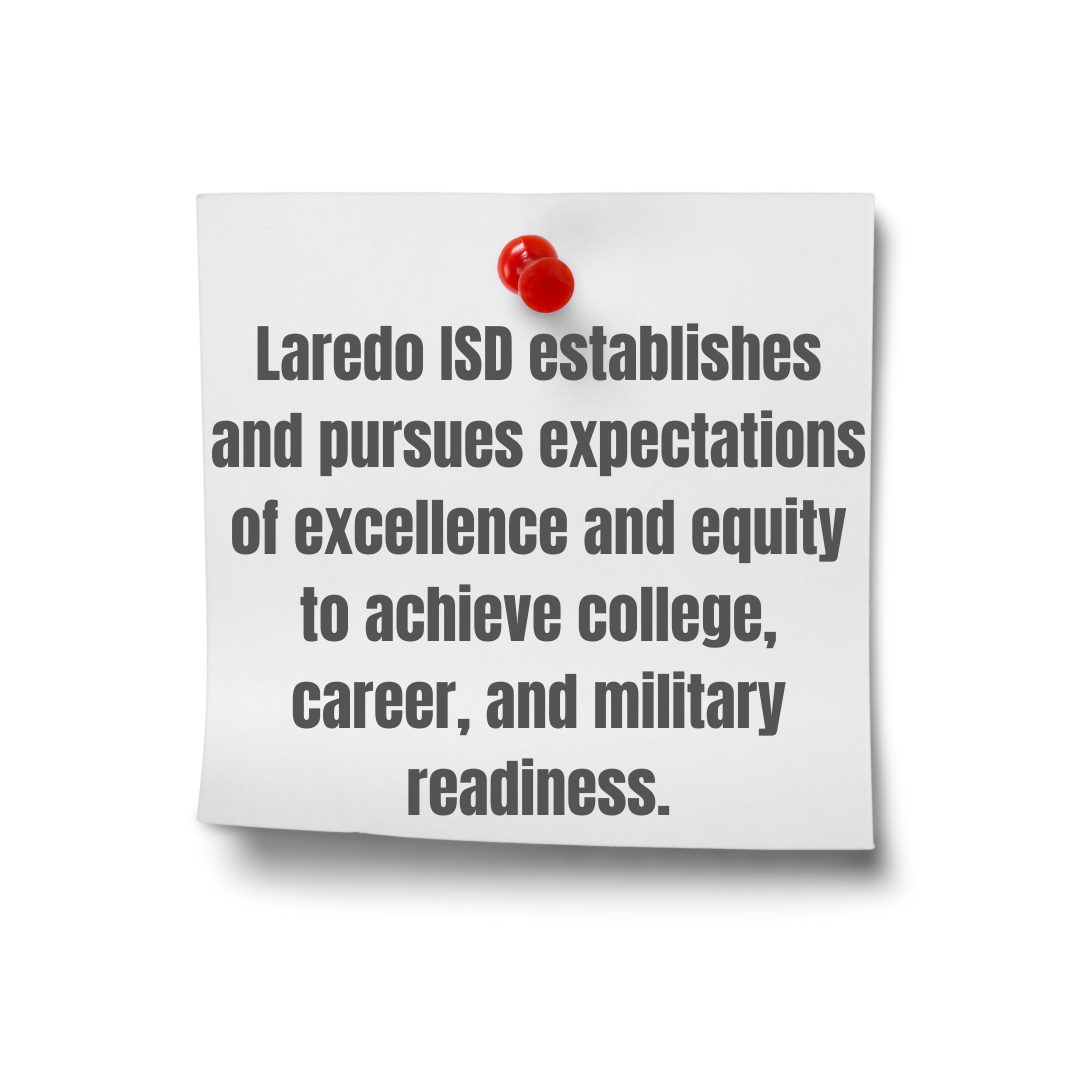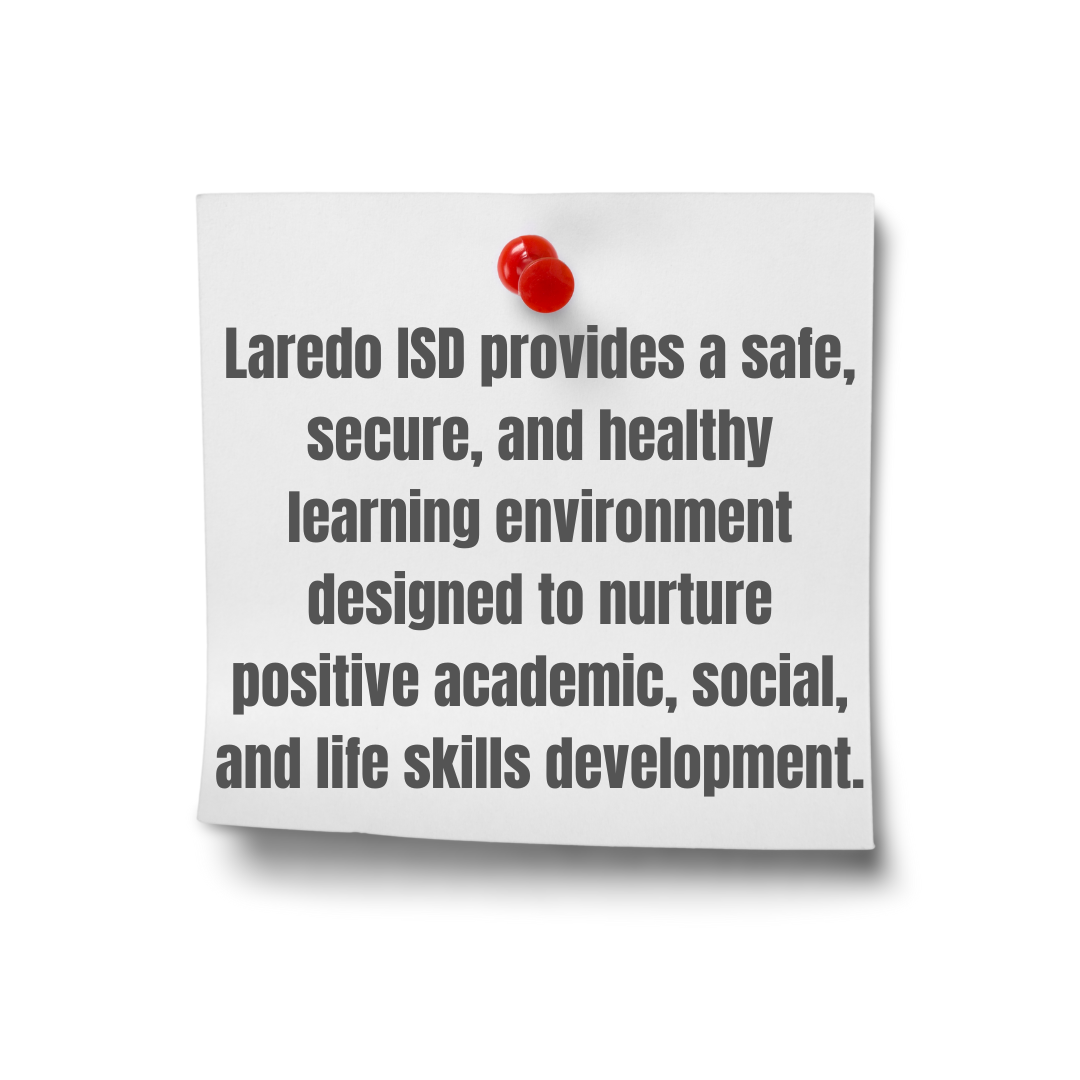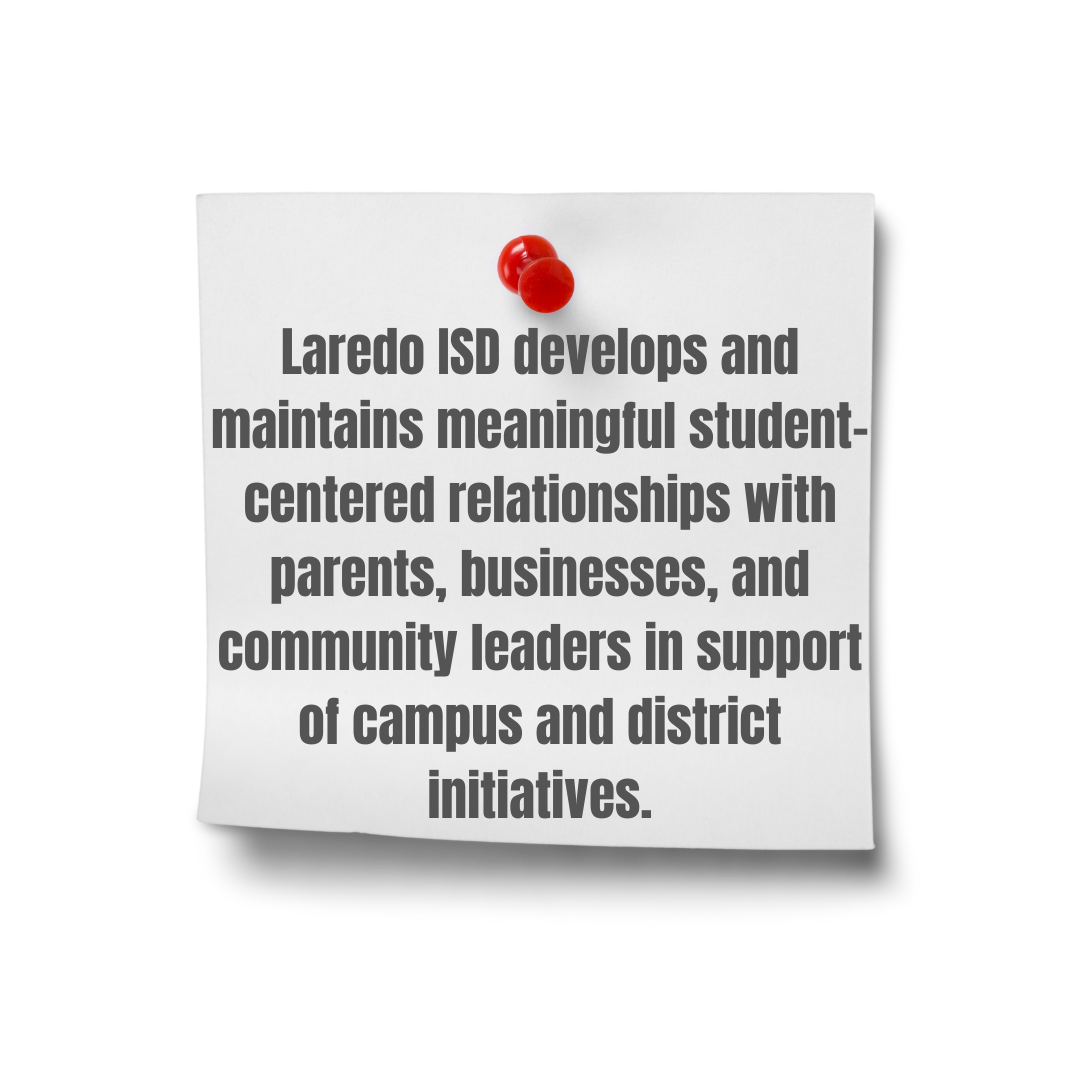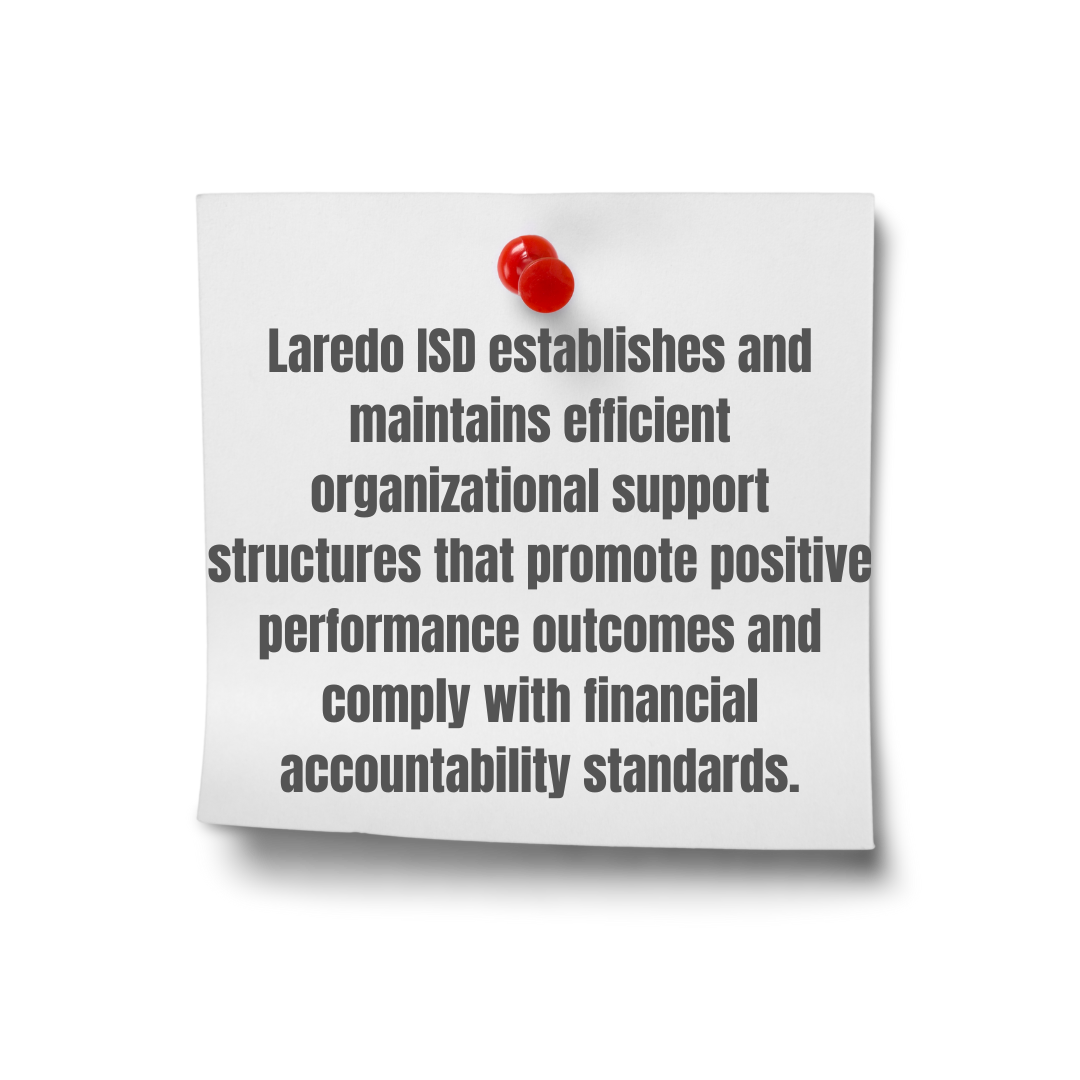 There are seven members of the Laredo ISD Board of Trustees, each elected at-large to serve staggered four-year terms.