The Nixon High School Boys Swim Team set a new school record for the 200-Medley at the SAISD Invite last weekend. Juniors Kike Gaytan and Miguel Araus, and sophomores Logan Garcia and Nicolas Ferrara hold the new school record of 2:15.33.
This season the Mustangs swim team, under the direction of Coach Maritza Gomez, is led by team captains' seniors Enrique Gaytan and Andrea Santiago and juniors Faith Gomez and Valeria Montemayor.
The swim team, who in now in 5A Division compete in the same District with Martin, Cigarroa, and schools from the Rio Grande Valley, started the season by competing at the PSJA ECHS Fall Invite and the Northside Swim Center Invite.
At the Northside Invite in San Antonio the girls placed seventh overall and the boys came in eighth. The top Nixon finisher in individual and team events were Enrique Gaytan, second place 50-freestyle and the 100-breaststroke, Valeria Montemayor, fourth place in the 50-freestyle, Faith Gomez, fifth place in the 100-freestyle, and the girls 400-yard freestyle relay team of Andrea Santiago, Isabella Gomez, Kandrey Ava, and Alejandra Rodriguez came in third, while the 200-medly relay team of Enrique Gaytan, Logan Garcia, Nicolas Ferrara, and Miguel Araus finished sixth, while breaking a school record of 2:16.10 set in 2020.
The swim team is coming off a successful season. Last year they qualified for the regional meet and plan to continue to build on that recent success.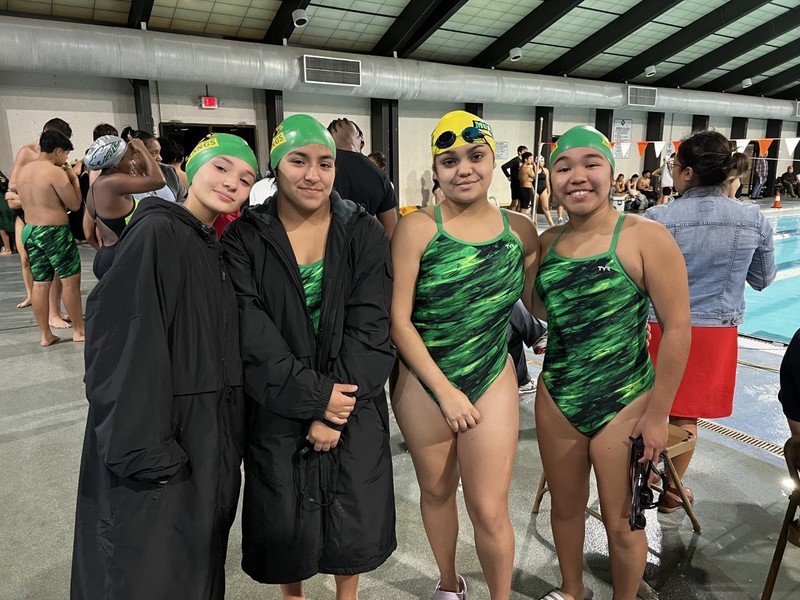 The team practices at the Dr. Cecilia May Moreno Aquatic Center. They follow a schedule that accommodates all three LISD high schools and the high school's tutorial schedules. On average the Nixon swim team practices four days out of the week.
The Nixon High swim program consist of a girls and boys team with 37 total swimmers on the roster.
They are members of the Rio Grande Valley Swim League, Alamo Area High School Swim League, and the Texas Interscholastic Swim Coaches Association (TISCA). This year, Coach Gomez was selected by the region coaches as their 5A Region 8, TISCA Representative.
The team also attends meets locally with the City of Laredo Aquatics Division and at UISD.