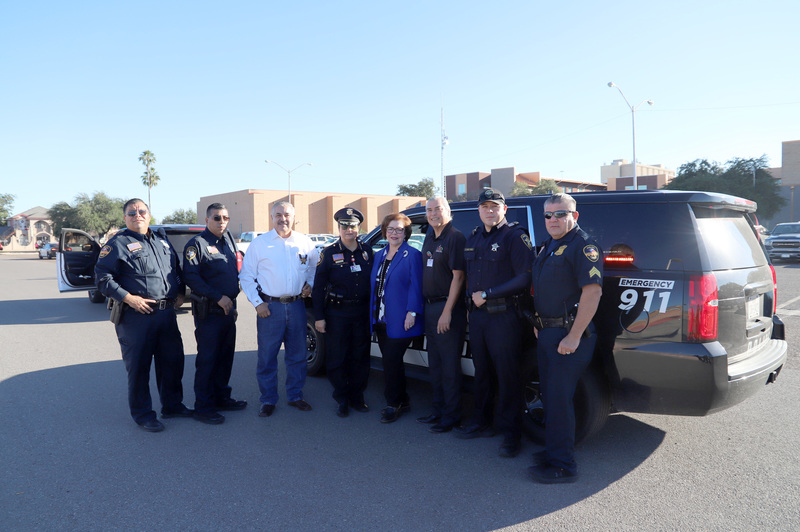 The Laredo ISD Police Department and the LISD Health and Occupational Safety Support Services Department conducted a parade this morning in celebration of America's Safe Schools Week which is observed October 16-22, 2022.
Police vehicles from the LISD Police Department, Webb County Constables Office, Webb County Sheriff's Office, and Laredo PD assembled at Garden and San Bernardo Avenue to start their red, white, and blue light and siren show which started at Martin High School. Law enforcement agencies were greeted with a wave of members from the MHS JROTC and the MHS Banda del Animo.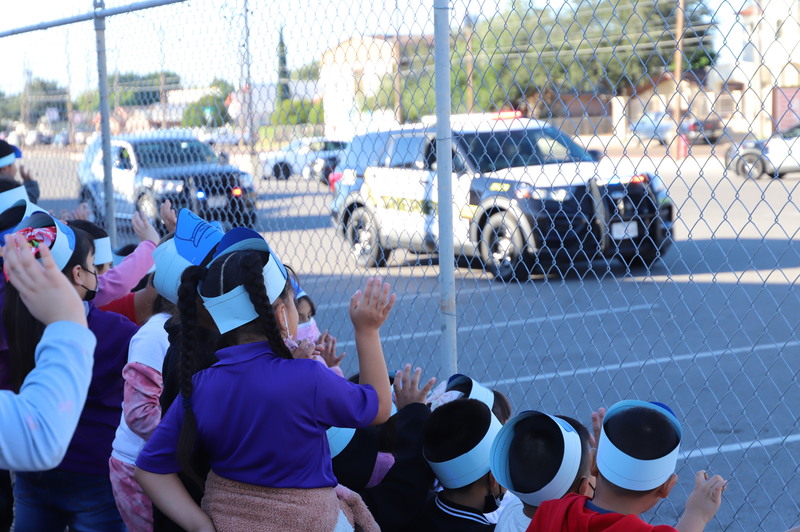 This annual observance brings awareness to school safety and security. "Having safe schools means having the protection of all students from violence, exposure to weapons and threats, theft , bullying and harassment, the use of illegal drugs and all other emergencies. There is a direct link to improved students and outcomes with school safety," LISD PD Chief Doreen Hale said
The parade continued its way to L.J. Christen Middle School, Leyendecker Elementary School, Milton Elementary School, J.W. Nixon High School, Vidal M. Trevino School of Communications and Fine Arts, Ryan Elementary School and Lamar Middle School before heading south to Santo Niño Elementary School and Aranda Field at Cigarroa High School.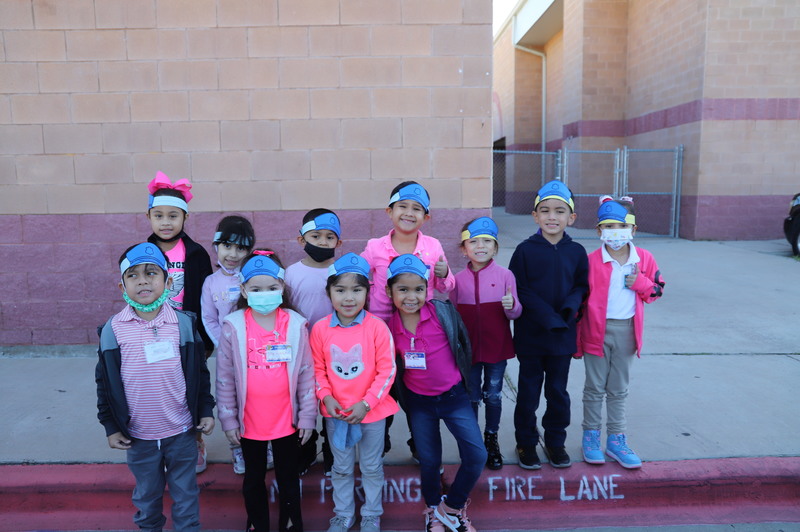 Chief Hale said the purpose of this activity was to recognize the importance of ensuring LISD schools are safe, secure, and productive by allowing the students to engage and have them observe how law enforcement agencies stand together to protect them. This security helps students stay focused on learning and pursue their potential.
America's Safe Schools Week activities remind students, their parents, employees, and the school community that law enforcement officers are here to protect them. The National School Safety Center established Safe School Week in 1984. School safety includes keeping campuses free of crime and violence, improving discipline, and increasing student attendance. Schools that are safe and free of violence, weapons and drugs are necessary to ensure the well-being of all children and the quality of their education.
LISD PD and the LISD Health and Occupational Safety Support Services Departments plan to continue this event and join forces with other law enforcement agencies next year.