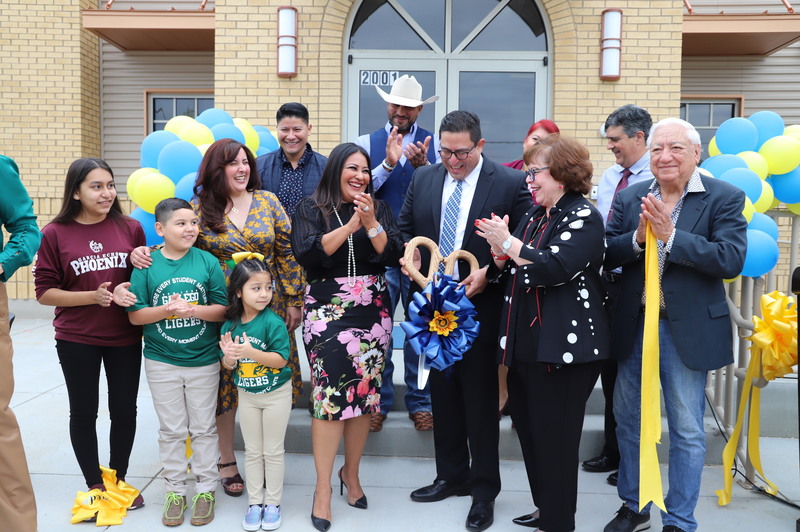 The Laredo Independent School District Board of Trustees hosted a ribbon cutting ceremony for the new Instructional Technology District Training Center. The new facility is located at the Valentin Ortegon Technology Services Complex on Cedar Avenue.
The training center was a project that had been in the works for 11 months. Inside the district training center are three fully equipped instructional training labs. One conference room houses state-of-the-art desktops that will be at the disposal of LISD's educators and paraprofessional staff. The building also contains two "Bring Your Own Device" labs where teachers and administrators will partake in a variety of training sessions.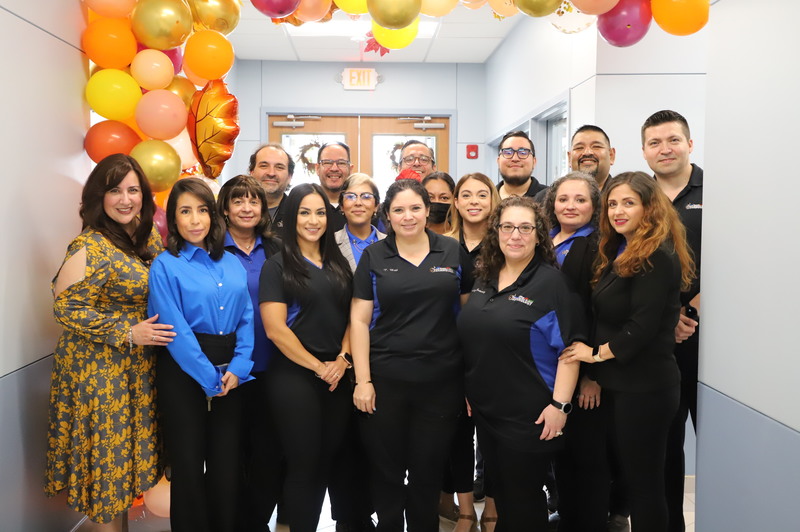 LISD Executive Director for Technology Services Ambrosio Gomez noted how the IT department contributed to the district's two 'A' exemplary ratings and 95 Distinctions from the Texas Education Agency. "The Instructional Technology District Training Center is located in the heart of LISD, and that is what we do here. We lead with heart," Gomez said. "In this beautiful building we support growth and inspire change. We teach the teachers. We open their minds to a world of endless possibilities. We teach them the skills to support our robust and innovative curriculum. We drive results by delivering high quality technology training led by highly motivated and knowledgeable staff."
Gomez thanked the community for supporting this project and making this facility a reality; as well as its partners, Dell Technologies, Computer Repair Center, Insight Public Sector, Netsync Networks, Lightspeed Systems, and Computer Solutions for supporting the event.
"We have an amazing team of instructional technology educators who work tirelessly every day to lead the way with technology. We work hand in hand with our teachers to prepare our LISD students to acquire the necessary 21st century digital learning skills to achieve college, career, and miliary readiness," LISD Director of IT Brenda Sepulveda said. "We are extremely proud of how our district has embraced technology to be able to flourish in all capacities including providing our students and teachers with 1:1 devices."
Additionally, the district will prepare for its annual student Technology Expo, parent trainings, technology curriculum, issuance of devices, and so much more.
"At Laredo ISD, technology is at the heart of everything, and we are so blessed to be able to serve all stakeholders to lead, teach, and tech!," Sepulveda said.