The Laredo Independent School District Board of Trustees dedicated the new Nixon High School JROTC Building during a ribbon cutting ceremony on Monday afternoon.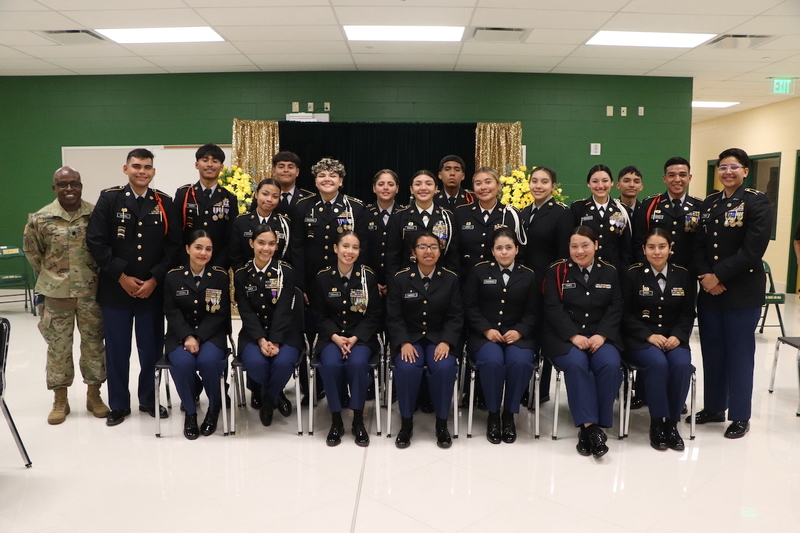 LISD administration, Nixon High School administration, staff, and Nixon High School ROTC students filled the school's JROTC Building to celebrate the opening of the new state-of-the-art building. LISD Board President Monica Garcia, LISD Board Vice-President Rick Garza, LISD Superintendent Dr. Sylvia Rios, and Nixon High School JROTC Cadet Yamileth Rojas addressed the audience.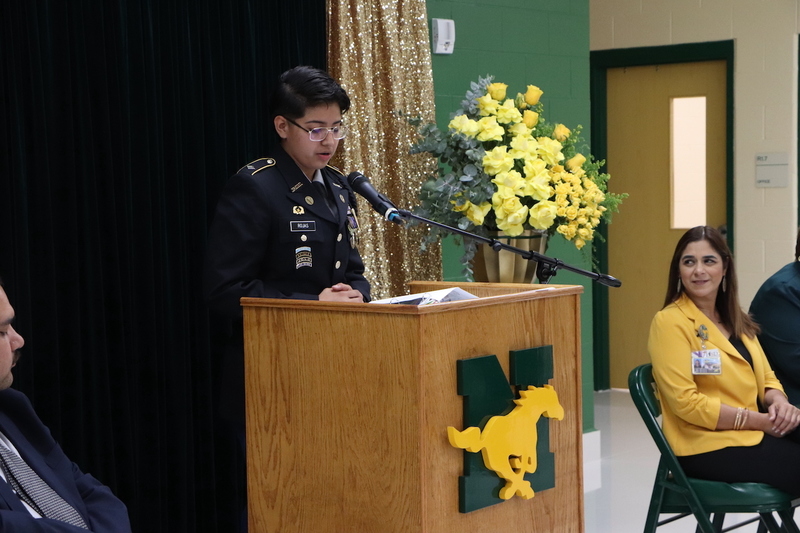 The Nixon High School ROTC, under the direction of under the direction of Lt. Col. Bennie Feagan, presented the colors. The Nixon High School Orchestra directed by Enrique Alvarez performed the National Anthem. Nixon High School JROTC cadet Juliane Eller led the Pledge of Allegiance.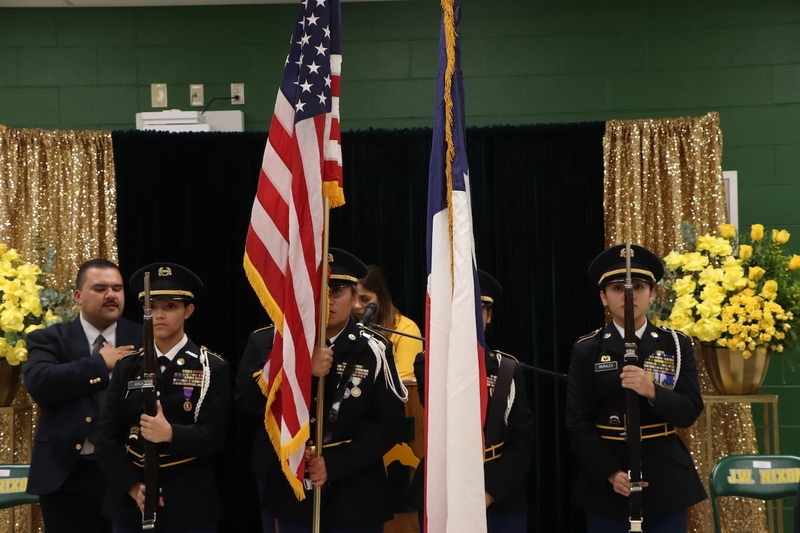 After the ceremony guests enjoyed refreshments and an open house after the ceremony.
The new JROTC Building includes instructional classrooms, offices, shooting range, weight room area, covered training area, and storage rooms. The new $2.5M building was designed by the LISD Construction Department and Cavazos Architects and was built by Leyendecker Construction.