The Laredo Independent School District held a day of remembrance to honor all fallen war heroes, Prisoners of War (POW), and Missing in Action (MIA). Cigarroa High School JROTC Cadets participated in a Roll Call of all fallen American Heroes, POW/MIA remembrance,
followed by the playing of patriotic music by the Memorial Middle School Band and "TAPS" by Trevino Magnet School Instructor Roberto "Bobby" Lopez.
Retired Lt. Colonel Tomas Rodriguez was the guest speaker.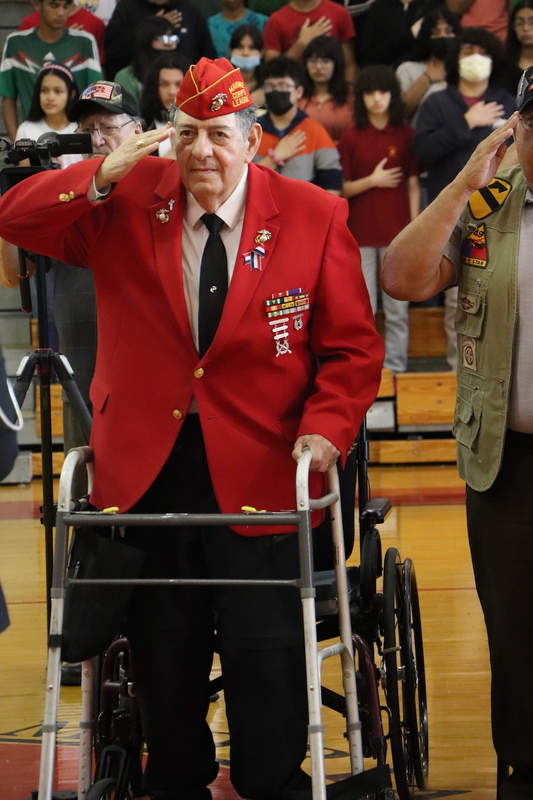 The Webb County Sheriff's Department Honor Guard conducted a 21 Gun Salute, while a wreath was placed in memory of the fallen soldiers by Cigarroa High School JROTC students.